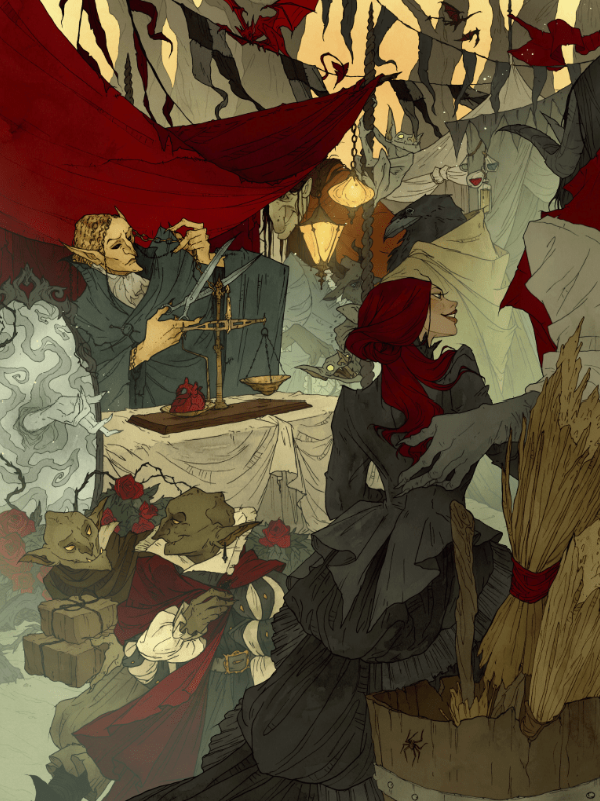 Faerie's Bargain: The Price of Business
Become the greatest of the Goblin merchants in Faerie's Bargain, my interactive novel from Choice of Games!
Trip Galey
Where will I be tripping off to next?
EasterCon 2023 in Birmingham!
Come and say hi! I'll be there all con long! 7-10 April. 
Wiki
The Wiki will be home to bonus information on all aspects of my work, past, present, and future!
Bonus Fiction!
Coming soon! Novellas featuring additional adventures in the world of the Untermarkt are being penned as you read this!